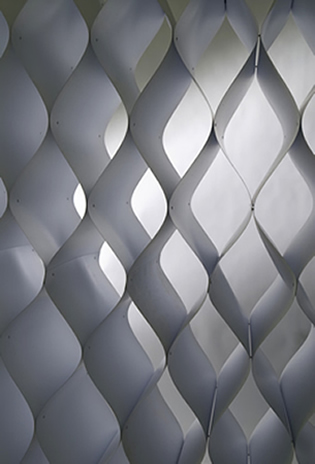 Greta Stepp studied math at the University of Minnesota and graduated from the Art Institute of Seattle with a Bachelor of Fine Arts in Interior Design. After working at two different architecture offices in Seattle, she came to Chicago for the Master of Architecture program at The School of the Art Institute of Chicago (SAIC).
At SAIC, Greta participated in a studio that exhibited in Milan, Italy during the Salone Internazionale del Mobile 2008. This lead to her projects being published in Domus and Metropolis magazines. She also maintains a blog called Architectural Bacon that promotes interesting, inventive or just plain cool architecture and design.
Greta believes architecture can greatly impact human behavior and a person's experience within space. She is very interested in unique spaces and the emotions that are evoked by those environments. While she enjoys the process of design, nothing is more satisfying to her than seeing the finished product and she hopes to see more of her designs come to life in the future.